FREE Custom Artwork
Free artwork for Lapel Pins, Medals, Lanyards and more
Lapel Pin, Medal and Coin Artwork for Free
The Pin People offer FREE artwork with all of our products.
No need to worry about finding an artist to mockup your design. We will do that for you … for free.
Once you have committed to your order, we will work with you to provide ideas, mockups and a final proof before producing your product.
Our art department is the best in the industry.
Some of our artists have been designing lapel pins, medallions and coins before computers were available as option. We are the only manufacturer trusted with the Canadian Olympic Team. What does that tell you about our designs?
Athletes train their whole lives to compete … so they need a pin designer and manufacturer as dedicated as the athletes.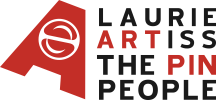 It starts with an idea …
Chances are you have some sort of an idea for your pin, medal or coin. But you may not have the ability to get it from brain to paper.
Not to worry … this is what we do and we do it well … and we are here to help.
Do you have a sketch?
If you have a sketch of your idea. You can:
fax it to us
scan it and email it to us
or take a photo of it and email it to us.
Have no idea?
No problem. Use this form to answer a few simple questions. When we receive it we will let loose the artists.
From your idea …
… our artists will run with that and design a pin or medal based on those ideas.
They will then email you the design with colors and with a few size options.
The lapel pin / medal manufacturing process …
Your pin or medal starts out as vector artwork
The artwork is then made into a mold
The mold is plated with the metal plating of your choice
If your pin or medal needs color, then the color department uses the artwork to add color
From idea to product
Once your pin artwork has been approved, we then have it produced to match the artwork.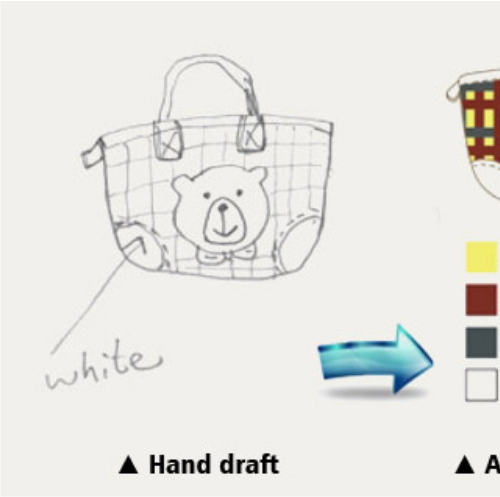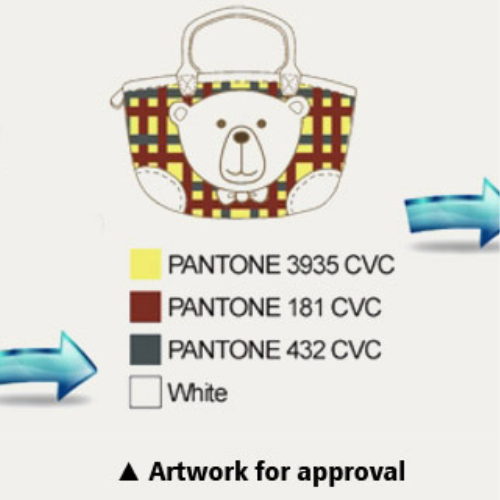 What is vector Vector artwork?
Vector Artwork for you Pin, Medal or Coin
What is vector artwork? Good question.
We use computer software to design your pin, coin, or medal. This produces vector artwork, which produces better pins, medals and coins.
If you are an artist, painter, or even sculptor, you can imagine how difficult it is to change the color, shape or size of something when you have started or almost finished. Computer, or vector artwork, allows us to change colors, resize, flip horizontally or vertically without having to start all over and the artwork remains clean with no loss of detail.
Watch the video to the right if you would like
more information on Raster vs Vector.
Raster vs Vector Explanation
Vector vs Raster Artwork
The better the artwork, the better the pin or medal
Why can't you use the jpg or photo I submit?
Well, we can, but we still will need to convert it into vector artwork.
Look at the sample to the right. When a certain area of the image is enlarged you will see how it becomes choppy. Those little squares are called pixels. When you zoom in they are just tiny little squares that are colored.
We can use what you send us, but we will have to re-draw the image in order to use it.
What is vector Vector artwork?
ARTWORK
The image above shows artwork that outlines the pin. A top view and a 3/4 view. The black lines indicate the metal of the pin or medal. The white areas are recessed areas that will receive the color (enamels).
PLATED PIN
The example above shows the artwork plated in gold. Using the artwork on the left, a mold has been made from the artwork and now it has been plated gold. Pins and medals can be plated with bronze, antique bronze, silver, antique silver, gold, antique gold, black nickel and more.
Some pins and medals are left with just the plating. The raised areas are polished leaving a high shine and the recessed areas are slightly rough. This makes for a jewellery style pin. Classy, often used for service award style pins.
ADDING COLOR / ENAMEL
Using a very fine needle/syringe, color / enamel is added to the pin. The enamel flows in all of the recessed areas. You will notice that the enamel is flowing around the middle circle area of the design. The needle will need to be placed inside and enamel added.
These recessed areas can be filled with different colored enamel.
Send Us Your Sketches, Faxes or Artwork
Types of Vector Artwork
Vector Artwork Types
Corel Draw – .cdr
Adobe Illustrator – .ai
Encapsulated Postscript – .eps
Types of Vector Artwork
UPLOAD ARTWORK
If you have scans, vector artwork or other files we will need please use the links below to send them to us.
Google Drive
DropBox
Email (if files are smaller than 15 mb)
Types of Vector Artwork
Fax Us
You can fax us your ideas at 306 569 8382.