Lapel Pin Trading
Buying, Selling and Trading Lapel Pins
Lapel Pin Collecting and Trading Resources
As with collecting anything it typically starts with a special moment in the collector's life.
A gift from a friend or family member
Attending an event
Playing in a sport or games
Commemorating a destination travelled to
Whether by accident, intention or just a new hobby. Pin collectors are one of the most passionate in the collection world.
Lapel pins are small, easy to display and when it comes to trading them, it is very easy to ship them anywhere in the world.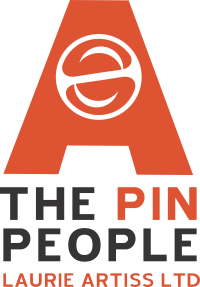 What type of Lapel Pin should I collect?
That's a tough question. As a lapel pin manufacturer, we have made custom lapel pins for almost every industry imaginable. From the Olympics to the local curling club. From Lions Clubs all over the world to large corporations including McDonald's and the Home Depot.
Each pin tells a story. From the year made, to where the pin is from. Lapel pins hold a special meaning to the collector.
Submit a Lapel Pin Club
Do you have a lapel pin collector club or know of one we should have listed here? Please use the form below to let us know about it.
We will review it and add it to our lapel pin collectors' resources.
The following lapel pin clubs are links and information about the pin clubs. We are not associated with any of the clubs. Please be certain to do your own research before joining or providing any personal information or payment details.