PLAY PINGO WITH US!
NIAGARA 2022
PLAY PINGO WITH US AT THE CANADA SUMMER GAMES IN NIAGARA!
For the first time ever, we're excited to present PINGO, a fun way to collect pins and win prizes at the Niagara 2022 Games.
Enter to WIN a Special Edition Niagara 2022 Box Set. 
SAVE THE PINGO CARD
Save the PINGO Card to your phone for reference. 
Press your finger on the image and hold. This will open a menu to "Download/Save image".
START COLLECTING / TRADING THE PINS
All PINGO pins are distributed by individual sponsors, venues, or committee groups.
You can search affiliated booths or businesses OR try pin trading at the Official Pin Centre at Niagara Place.
All PINGO pins are handouts or giveaways, no purchase is required!
COLLECT THE PINS IN ONE OF 12 ROWS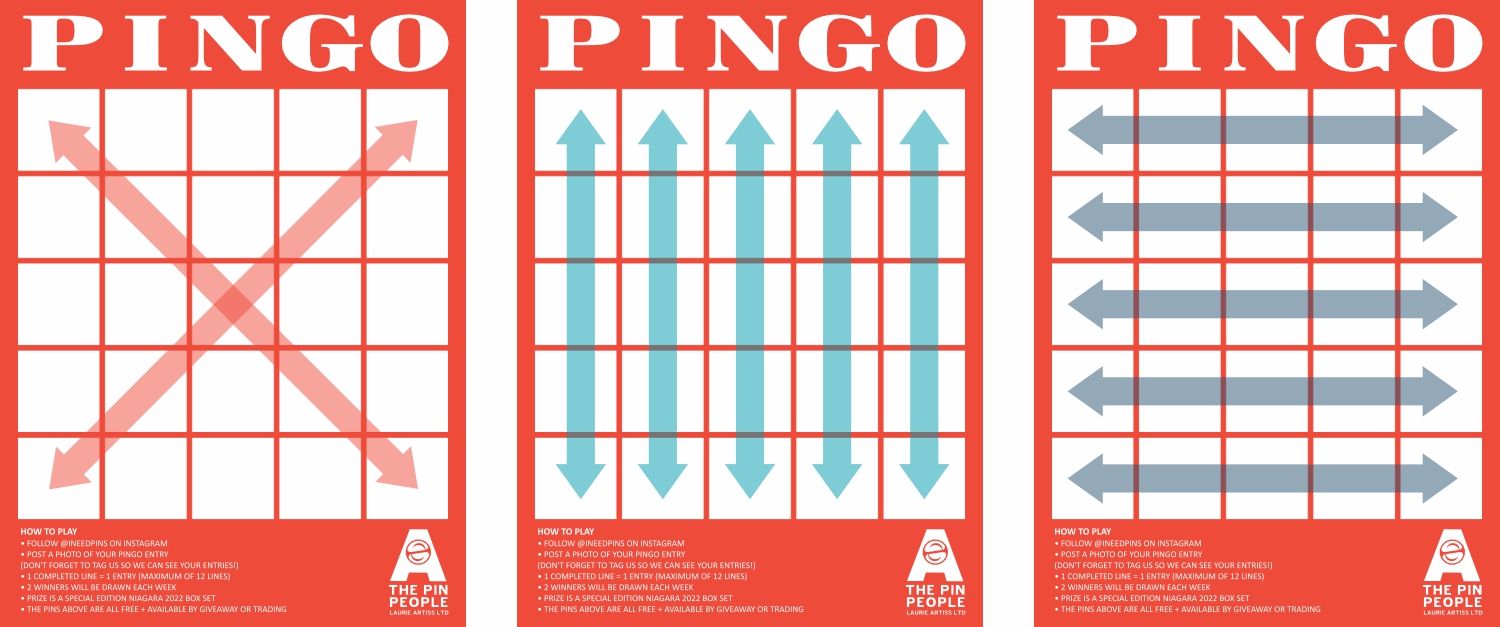 ENTER TO WIN
Take a photo and post the photo of your PINGO Entry on Instagram. See the examples below.
Don't forget to Tag Us, "@ineedpins" so we can see your entries.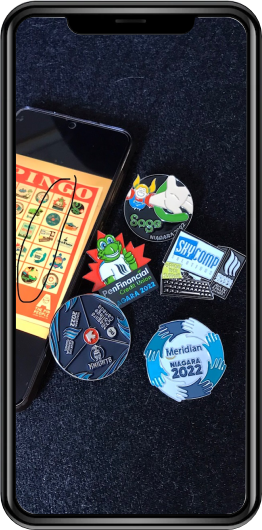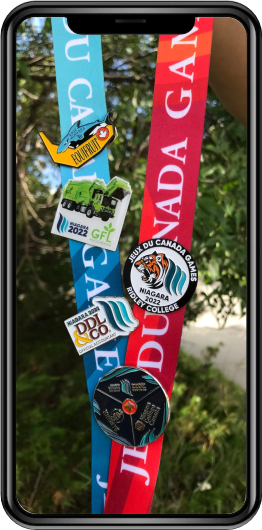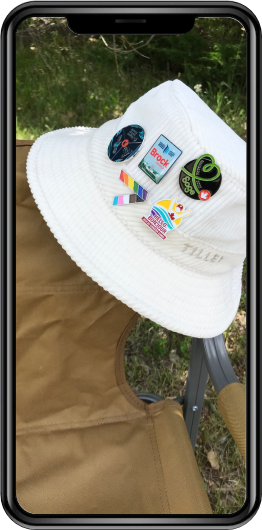 COMPLETE PIN GUIDE FOR NIAGARA 2022